Whether you're considering a recessed fireplace to warm up your home or simply as a decorative item, you'll love the sleek design and modern style of a recessed fireplace. Recessed fireplaces can provide you with the warmth and comfort of a real fire without the mess of soot and ashes. Recessed fireplaces are also easy to install, and there are dozens of different designs to choose from, including the ultra-modern ones.


A recessed fireplace is an electric device that fits flush into the wall, giving a clean, modern appearance. While traditional fireplaces require a professional installation and can be pricey to maintain, electric units can be purchased as stand-alone pieces and are easy to install. This makes them an excellent choice for any room. If you are considering a recessed fireplace, read on to learn more about these products. They will help you make a great decision for your home.
You can also add additional features, such as flame effects or visual effects. The modern models feature safety features such as lockable doors, automatic shutoff, and a built-in thermostat. Adding a glass panel will ensure that heat stays within the fireplace system and not outside the room. The front panel of a recessed fireplace is often the focal point of the room, doubling as an entertainment center. Whether you opt for a recessed or wall-mounted fireplace, your new piece of decor will be a showpiece.


When it comes to installation, you need to consider the depth of the wall where you intend to install your new recessed fireplace. Make sure to check the manufacturer's recommended clearance. Some may require three feet of clearance from combustible materials. You may need to hire a professional to install a dedicated circuit for your fireplace. If necessary, you can do it yourself with 2x4 lumber and paint. This way, you don't have to worry about a professional installing it.


The most important factor to consider when choosing a recessed fireplace is its style. Recessed fireplaces can add personality to any room, and the glowing flames will ensure that you are comfortable and relaxed no matter what the weather outside is. A recessed fireplace can be a wonderful way to add flair to a room while also providing clean, efficient heating and a pleasant atmosphere. Just be sure to consider the style and decor of the room before making your final decision.
A recessed electric fireplace has a number of advantages. It doesn't take up additional space and blends seamlessly into the wall while achieving a more finished look. It's often more expensive and more complex to install, but its front vents ensure that the air flowing through it is safe. Recessed electric fireplaces heat up rooms up to 400 square feet. There are many different types of recessed fireplaces on the market, so you're sure to find one that suits your needs.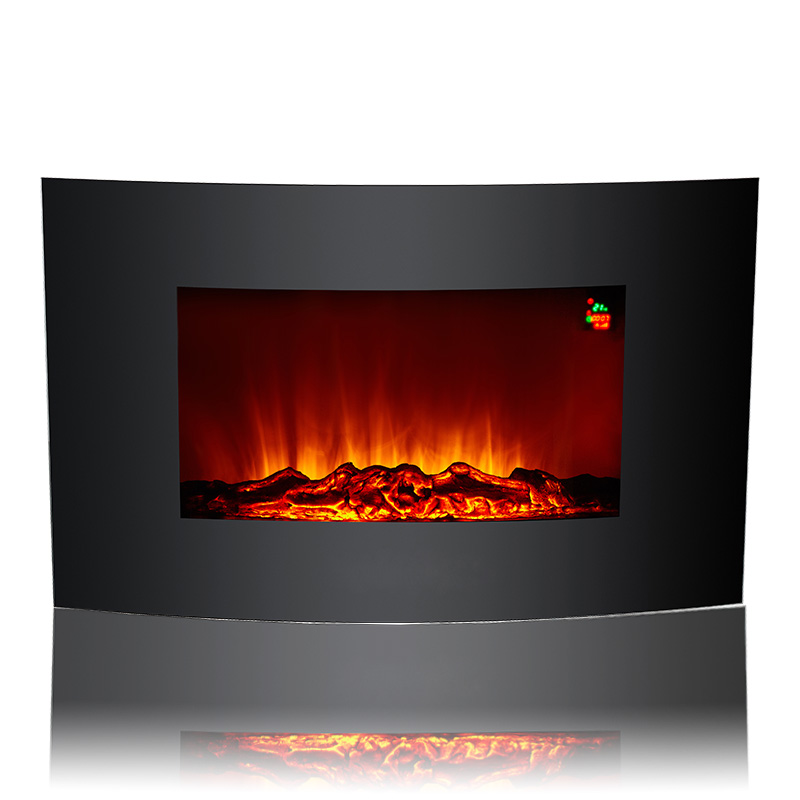 You'll be able to install your new recessed fireplace anywhere you'd like, as long as the wall you're using is flat and level. Most people like to install their wall mount fireplaces at eye level, which is 40 to 42 inches off the floor. Others prefer to place the fireplace between a television and the floor. Some models are even flush-mounted, with the heating unit positioned on the front. When it comes to safety, an electric fireplace is the safest type of fireplace. The 1500W of electricity used to power them does not produce any harmful substances. They're as safe as washing machines.