Whether you want to add warmth to a family room or restful retreat, an electric fireplace can do the trick. Electric fireplaces can heat 400 square feet or more and offer adjustable flame colors and intensity. Choose from nine different flame colors and change the intensity of the light to create the right mood. They are an ideal choice for a living room or family area, but they can also be used in other rooms, too. Here are some of the top choices:


- Plug-in fireplaces are easy to install and operate. Most electric fireplaces simply plug into an electrical outlet. Many types come with mantels or inserts. Some can be placed inside an existing hearth. Some even feature LED glowing logs and different flame effects. The electric fireplace is an attractive, energy-efficient addition to any room. This type of fireplace can fit in with any existing fireplace and can be easily moved from room to room.


- Flame effect: Many electric fireplaces use LED lights or a combination of light sources to produce realistic flame effects. LED lights and rotating mirrors create a realistic appearance. Flame effects vary greatly in quality and technology. Higher-end models use more realistic flame effects. - Low-cost models may not have a reversible flame. So if you have a small living room, an electric fireplace may be more efficient. Choose an electric fireplace that best suits your needs and your style.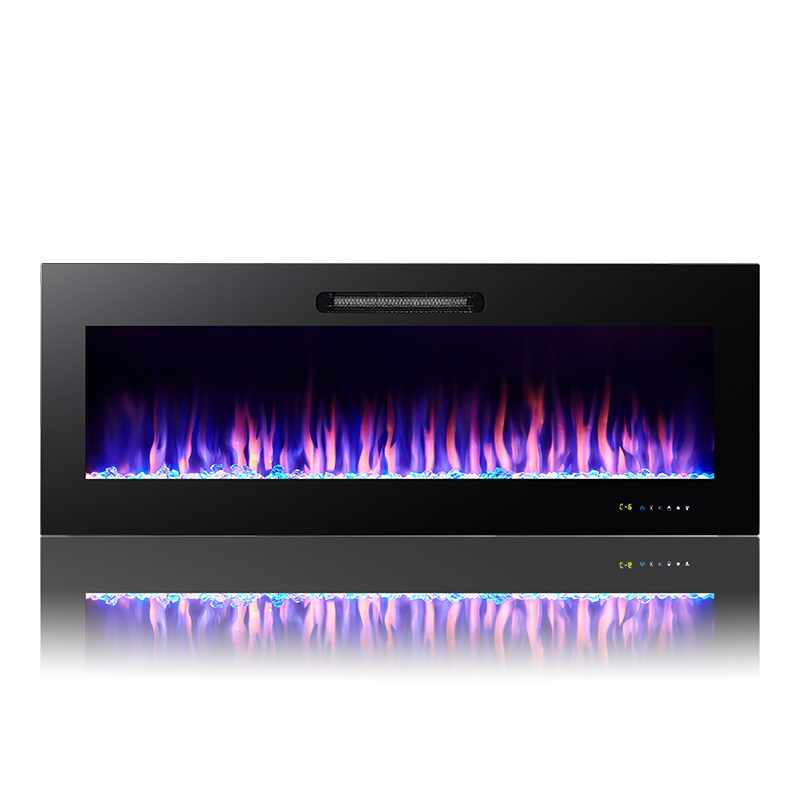 - Safety: Because electric fireplaces do not use a combustible source of energy, they have a longer lifespan than traditional models. They do not rust or corrode, so they can last for years. In addition, electric fireplaces are easy to install, requiring only a single step to connect them to your electrical system. In contrast, wood-burning and gas fireplaces require a professional to install.


- Eco-friendly: A modern electric fireplace will be environmentally friendly and cost-effective, as it maximizes the heating capacity of a room while reducing energy consumption. Aside from minimizing wastage and maximizing the effect, electric fireplaces also emit no harmful byproducts. Some models even use flames when there is no heating, which is an additional advantage. Other features of an electric fireplace include thermostatic controls, LED lighting, and halogen bulbs.
- Cleaner air: An electric fireplace is the best choice for allergy sufferers. The smoke and gas from a traditional wood-burning fireplace are a serious health risk. As an added bonus, an electric fireplace will also help improve air quality in the home. Since it uses electricity, it doesn't require chimney maintenance. Another advantage of an electric fireplace is that it can be plugged into any electrical outlet and will not produce any dangerous gas or fumes.


- Versatility: Electric fireplaces are very versatile. They can be moved from room to room without the hassle of installation. You can easily take them from room to room as needed and avoid spending money on heavy installation. And they're safe. As an added bonus, electric fireplaces are easy to use and are as convenient as a small refrigerator. So, if you're looking for an attractive and comfortable way to heat your home, an electric fireplace is a great option.