The Benefits of an Electric Fireplace
If you're interested in a fireplace for your home but don't want to deal with wood, a gas-fueled, or a traditional stone-based fireplace, then an electric fireplace could be the perfect solution for you. Electric fireplaces are more energy-efficient and require less maintenance than other options. They also don't produce harmful smoke or gases. Instead, they rely on a fan and a heating coil to produce the heat. In addition to offering a variety of flame effects, some models feature remote control.
An electric fireplace can be installed in just about any room, and will not require a chimney sweep or the stacking of firewood.
This is especially beneficial if you have children or pets. These devices are also extremely safe to use. Many models have a remote control that can be used to turn the unit on and off. It can also be used to adjust the temperature and brightness.
An electric fireplace is usually a bit cheaper than a traditional one. However, if you decide to install one, you'll need to be aware of the installation process. Some brands, such as Cixi Xinxiuli Electrical Appliance Co., Ltd., will require a professional installation. You'll need to cut out a few beams and wires for your model. And, like other appliances, they may trip a circuit breaker if you use it too much.
Electric fireplaces can be purchased in a variety of sizes, styles, and colors, and can be mounted on walls. There are also wall-mounted electric fires that have a flaming effect. Wall-mounted electric fires are a great choice if you have limited space and don't mind having the fireplace mounted on a wall.
Electric fireplaces come in a variety of designs, and many are made to match any style of decor. They are available with LED-style glowing logs, or with traditional logs. But, if you're looking for the best-looking option, you might consider an electric fireplace with a realistic 3D flame. The technology behind this kind of flame is called the Spectrafire 3D, and it's designed to give your fireplace a truly realistic look.
Unlike a gas or brick fireplace, electric fireplaces don't have to be cleaned, and they don't emit smoke. Most units have a built-in timer to help you keep your flames on. Additionally, some come with a remote control that lets you adjust the brightness and the flame. Even better, if you have a smartphone, you can control your fireplace remotely.
Whether you're looking for a classic fireplace or a modern one, you'll find the perfect solution for your home. Modern electric fireplaces offer unique features that make them a must-have in any home. Using a 3D Flame Effect, the flames on your fireplace can appear to dance, making them feel as though they're burning brightly. Other features include backlit, glow, and multicolored flames.
Electric fireplaces are a great way to add warmth and ambiance to any room in your house.
Not only are they easy to install, but they're also relatively inexpensive.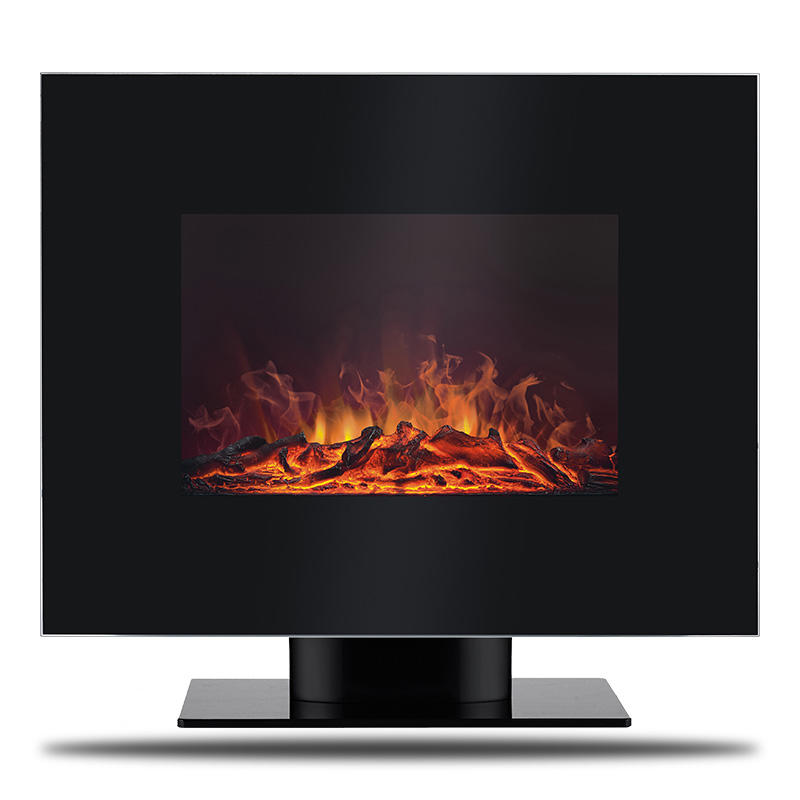 EF-11D With Stand 26'' Flat Face Wall Mount or Freestanding Fireplace Heater
| | | | | | |
| --- | --- | --- | --- | --- | --- |
| Model | Products Size (mm) | N.W/G.W (Kg) | Gift Box Size (mm) | 20'GP(PCS) | 40'HQ(PCS) |
| EF-11C/D | 660×155×520 | 10/12 | 727×190×600 | 330 | 815 |