How to Choose a Built-In Fireplace
A built in fireplace is a great way to incorporate a fireplace into a home.
These are typically designed to be either gas or electric, but they can be wood burning, as well. They have a variety of styles and are often used in domestic living spaces, such as a family room or bedroom. Some can even be used in commercial environments.
Built-in fireplaces are designed to be integrated into a wall, usually using the existing mantel as a foundation. While they might not be as eye-catching as a stand-alone fireplace, these can be very functional and provide a focal point in domestic living spaces. Whether you are looking for a simple and inexpensive solution, or you are preparing for a full remodeling job, a fireplace can be a wonderful addition to your home.
As you consider which type of fireplace to buy, keep in mind the style and size of your room. An open-sided fireplace might work in a spacious living room, while a corner model might be ideal for a small space, such as a bedroom. Depending on your budget, you may also want to invest in a surround to add to the aesthetic appeal of your new hearth.
The best time to install a new fireplace is when you are preparing to build a new home. This will give you the chance to incorporate your design ideas into the overall plan of the building.
If you are replacing a traditional wood-burning fireplace, you will have to hire a professional to do the job for you. A built-in fireplace will integrate into the walls of your home, but you may need to install a chimney to allow the unit to function.
The best way to determine what kind of fireplace is right for your home is to find out what types of fuels are available. You can choose from coal, gas, or efficient wood burning. Each has its advantages and disadvantages. However, the best insulated material for a real fire is stone.
There are some other things to consider, such as the amount of space you have to work with and the type of finish you prefer. Once you have figured out the type of fireplace you are looking for, you can start shopping for one. Fortunately, there are numerous options, including custom built ones that are designed to fit your needs.
One of the most impressive features of a fireplace is its remote control. This device allows you to adjust the temperature and the height of the flames with a touch of a button. Another benefit of this feature is that you can set it once and forget it.
For the best look, consider whether you are interested in a classic masonry fireplace or a more contemporary style. Modern built-in fireplaces are not only space-saving, but they can be installed in just about any room. They are especially effective in contemporary open-plan spaces.
When choosing a fireplace, you can also take your time and compare a variety of models. In addition, you should look into the product manual and other specifications to ensure you are getting the best unit.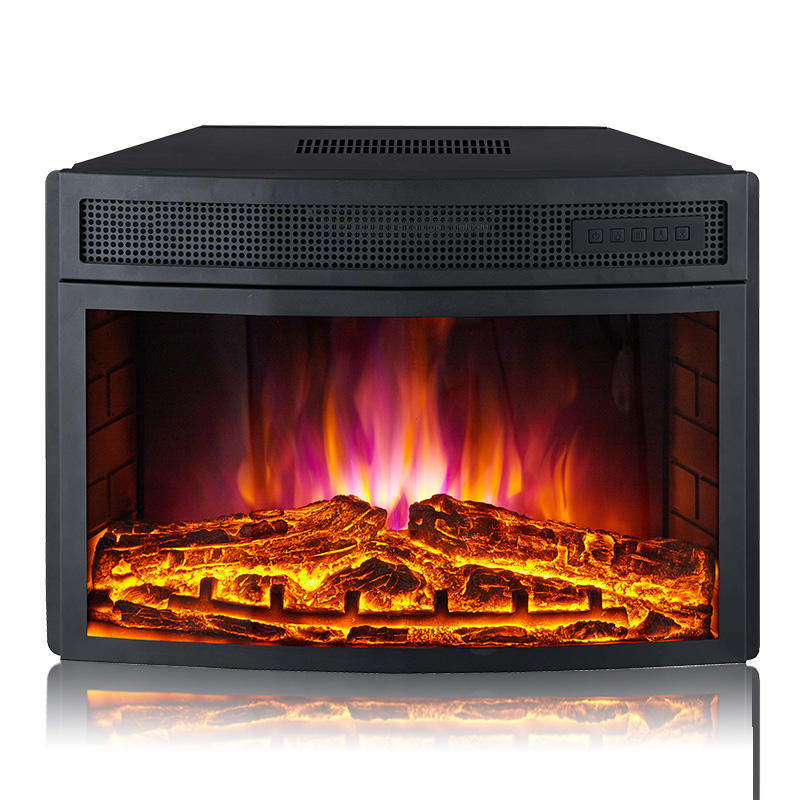 IF-2125C 25'' Built-in Electric Fireplace Heater
| | | | | | |
| --- | --- | --- | --- | --- | --- |
| Model | Products Size (mm) | Gift Box Size (mm) | N.W./G.W.(kg) | 20'GP(PCS) | 40'HQ(PCS) |
| IF-2125C | 259×110×185 | 281×130×211 |   | 220 | 535 |